Utility incentives, rebates, depreciation and other incentives can provide an aggressive return on investment

We work closely with grants and local utility companies to get you the best incentives available

Cost of complete solar array has decreased by more than 50% in the last 5 years

30% Federal Investment Tax Credit available

USDA REAP Grants can cover up to 25% of project costs

Energy independence, Offsets utility electrical costs

No scheduled maintenance required

Warranties up to 25 years

Reliable. real-time and historical performance monitoring

More consistent production than wind turbines

We specialize in systems designed for the business and rural residential customers
SOME OF OUR RECENT BUSINESS & RESIDENTIAL APPLICATIONS:
Ace Sign Company, Springfield

Friendly Chevrolet, Springfield

Honda of Illinois, Springfield

RP Lumber Stores, Eldon, Troy, Clinton & Osage Beach, MO

Slumberland Furniture, Springfield

Victory Lane Ford, Litchfield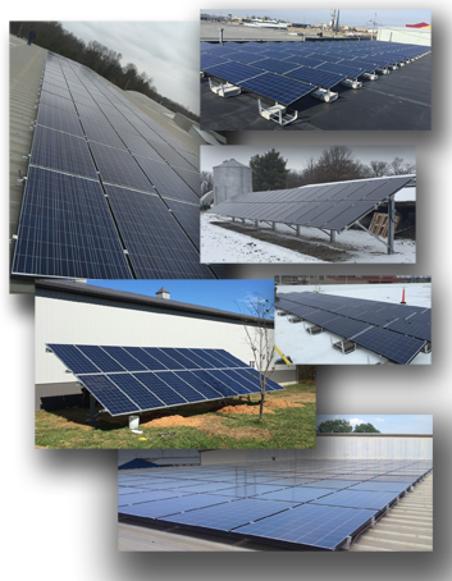 We will help you decide which installation works best for your property. Various mounting options include carports, regular racking, ground mounts, roof flush mounts & roof ballast mount.